Personal trainers help people identify, and maintain achieve fitness goals to help them live healthier, stronger, more balanced lives. The right trainer can empower a person to take responsibility for lifestyle decisions in a way that focuses on positive behavior, resulting in better physical health, improved fitness, greater strength, increased energy and better balance.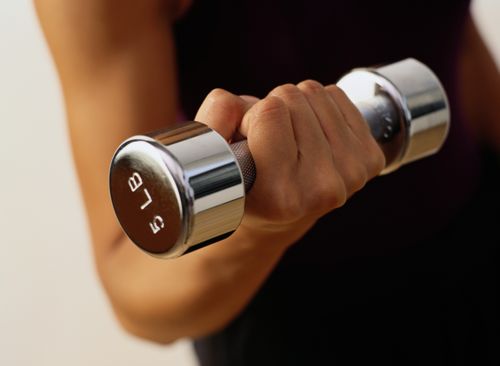 As a personal trainer, I combine weight training, Pilates and the principles of Nia to create a fitness program that fits each individuals needs and goals. By utilizing information gained during an initial consultation about general health, physical limitations and physical abilities, you and I will work together to create a fitness program that meets your needs and helps you reach your goals.
Together, we will create a program that you enjoy, with a goal of getting you to want to move. Ive learned that exercise can be fun. And, as your personal trainer, it is my role to find a way to make fitness fun for you. Whether it is creating new muscles, discovering a greater sense of balance, losing weight or simply finding out that you can move your body in ways you never expected, you and I will work together to create the perfect program that you can stick with once and for all.
The Benefits of Personal Training:
Accountability.

By working with a trainer, you commit to a scheduled time. This makes you accountable not only to me, but to yourself as well.


Results.

The time you spend exercising is completely geared toward your individual goals strength, weight loss, flexibility and core strength.


Motivation.

Having a professional by your side can push you and encourage you to give it everything youve got. I keep you going on those days when you may not want to.


Injury Prevention.

There is a fine line between working hard and overdoing it. Ill ensure you work hard, but always emphasize safety and efficiency to maximize your results.